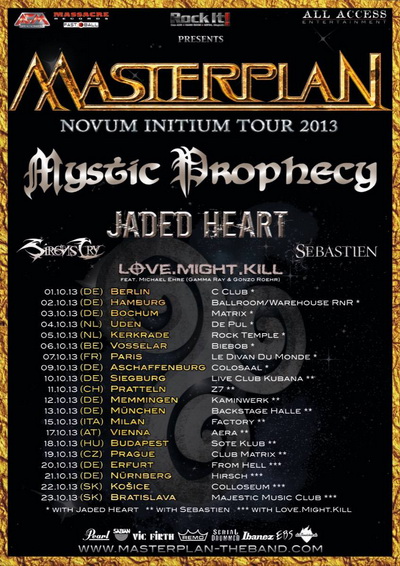 MASTERPLAN, die von ex-Helloween-Gitarrist Roland Grapow 2002 gegründete Band, meldet sich, mit runderneuertem Line-Up zurück.
"Wir wollten einfach wieder live spielen und viel präsenter sein", erklärt Grapow. "In der vorigen Besetzung war dies leider nicht so ohne Weiteres möglich. Wir sind froh, jetzt wieder eine schlagkräftige Truppe am Start zu haben".
Neu im Line-Up der Band sind der u.a.von At Vance/Herman Frank bekannte Sänger Rick Altzi und ex-Stratovarius/Devil's Train-Bassist Jari Kainulainen, die sich perfekt bei MASTERPLAN eingefügt haben. Dazu ist seit einiger Zeit auch mit Martin Skaroupka (Cradle Of Filth) ein neuer Schlagzeuger an Bord, den Roland als "eine Hölle von Drummer" bezeichnet.
Wozu MASTERPLAN 2013 imstande sind, zeigt nun "Novum Initium" auf. Kaum eine andere Band im Melodic Metal-Bereich hat einen derart hohen Wiedererkennungswert und kompositorische Brillanz wie die Truppe um Roland Grapow. MASTERPLAN zelebrieren eingängigen Melodic Metal mit Finesse, Esprit und gelegentlich durchschimmernder progressiver Note. Songs wie das schnelle "The Game", die erste Single "Keep Your Dream Alive" oder das entfernt an "Kind Hearted Light" vom Debüt erinnernde "Black Night Of Magic" sind typisch MASTERPLAN und werden die weltweite Fangemeinde begeistern.
MASTERPLAN sind so stark und motiviert wie schon lange nicht mehr. Nach der "Wacken Cruise" im Mai tourt die Band nun im Herbst und machen auch in Memmingen im Kaminwerk halt.
www.masterplan-theband.com

Masterplan :
www.mysticprophecy.net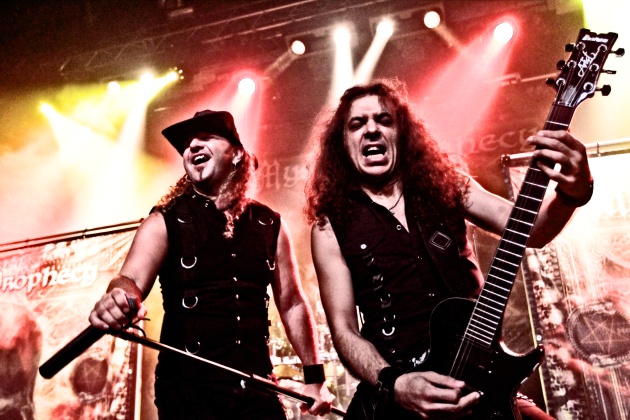 Mystic Prophecy :
www.sirenscry.com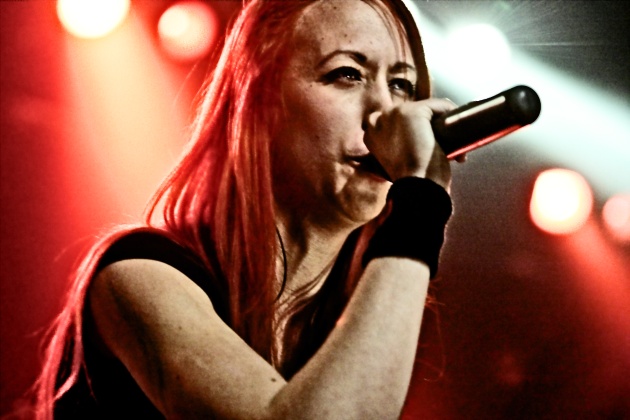 Siren's Cry :
https://myspace.com/sebastienband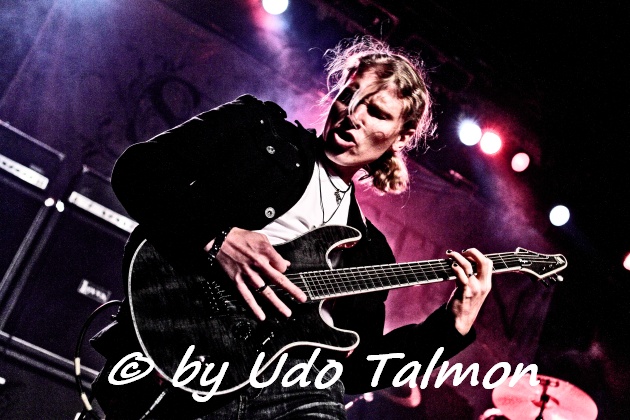 Sebastien :